Sponsor 12gurus:Charity
Quality. Connections. Brand.

Partner with a top brand by sponsoring 12gurus:Charity and connect with thousands of leaders organizations, philanthropies, and businesses. Contact [email protected] for information.

Available Options

View our sponsorship packet (PDF, 3.3MB) for options. We can customize a sponsorship to suit your needs.

We look forward to working with you.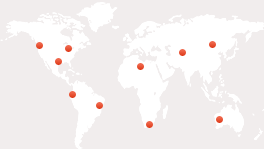 500
Attendees from across the globe