Presenter
Wali Collins
TALK:
Living a regretless life.
Wali Collins is a regular at Comedy clubs across the United States and tours at Comedy clubs in Europe and Asia.
Collins' television stand-up credits include NBC, CBS, ABC, FOX, HBO, and Comedy Central. One of Wali's greatest achievements was hosting an event featuring for Presidents Bush and Obama. Aside from being a gifted Comedian, Wali is also an accomplished drummer, producer, writer and teacher. So how does Wali's background have anything to do with his book The Y'NEVANO Book of ENCOURAGEMENTS?
After College, Wali was working on being the best architect in New England, but his calling to be in show business was strong. He played in bands, but that wasn't enough and he needed more. One day, he told his mother, that he had decided to give up being an architect and instead he was going to be a comedian. Her response was priceless, she said, "Y'NEVANO" (You never know). Soon Y'NEVANO became more than his mother's encouragement to live a life without regrets, Y'NEVANO became a state of mind and it led Wali Collins to experience one great epiphany after another. If the Y'NEVANO philosophy could profoundly change Wali Collins life, he knew he could share the good news with everyone.
The Y'NEVANO Book of ENCOURAGEMENTS is not just a book. It is meant to inspire, motivate and encourage you to go for any of your dreams, goals or desires. This book is composed of 52 different and thought provoking encouragements to help you get through whatever challenge comes your way. Read one a week for a year or read them at random or read them from last to first or read them all in one day or read them when…well, you get the idea. The point is to read them all and to explore your passion. These encouragements will help you to be in the Y'NEVANO® state of mind and you will be on your way to living a regretless life.
NYC, May 23-24, 2013 : 12gurus:Charity brings together top innovators and executives from all aspects of nonprofit and philanthropy work to share ideas on change. Talks are short, engaging and entertaining. The topics are game-changing BIG ideas.
Day 1 : Talks
9:00am-11:30am
MORNING PRESENTERS
11:30am-1pm
LUNCH, NETWORKING + INTERACTIVE DEMOS
1:00 pm-5:00pm
AFTERNOON PRESENTERS
Day 2 : Workshops, Meetups, Networking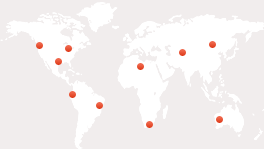 500
Attendees from across the globe