Presenter
Craig Newmark
TALK:
Lessons from Craigslist
Craig Newmark is founder of craigslist and craigconnects. He continues to serve as a craigslist customer service representative, but most of his efforts these days are centered around his craigconnects initiative to unite the world for the common good, using the Internet.
NYC, May 23-24, 2013 : 12gurus:Charity brings together top innovators and executives from all aspects of nonprofit and philanthropy work to share ideas on change. Talks are short, engaging and entertaining. The topics are game-changing BIG ideas.
Day 1 : Talks
9:00am-11:30am
MORNING PRESENTERS
11:30am-1pm
LUNCH, NETWORKING + INTERACTIVE DEMOS
1:00 pm-5:00pm
AFTERNOON PRESENTERS
Day 2 : Workshops, Meetups, Networking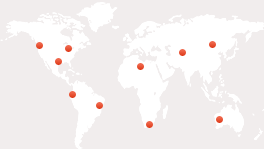 500
Attendees from across the globe