Presenter
Neil Strauss
TALK:
Seducing Your Donors
Neil Strauss
began his writing career at the age of 11, when he wrote his first book and mailed it to a dozen publishing companies. He never received a response. Unfazed by rejection, he kept writing, almost to the point where his life was consumed by it. He became a contributing editor at
Rolling Stone
and a staff writer for
The New York Times
.
After going undercover in a secret society of pickup artists, he finally started leaving the house, then wrote a book about it called The Game that became a New York Times bestseller. He wrote a few other best-selling books too: The Long Hard Road Out Of Hell with Marilyn Manson, The Dirt with Mötley Crüe, How To Make Love Like A Pornstar with Jenna Jameson, and recently, Rules of The Game and Emergency.
His latest book, Everyone Loves You When You're Dead, collects the 228 best, craziest, and most soul-baring moments from his adventures with musicians, celebrities, and icons while writing cover stories for Rolling Stone and The New York Times. It also hit The New York Times bestseller list.
NYC, May 23-24, 2013 : 12gurus:Charity brings together top innovators and executives from all aspects of nonprofit and philanthropy work to share ideas on change. Talks are short, engaging and entertaining. The topics are game-changing BIG ideas.
Day 1 : Talks
9:00am-11:30am
MORNING PRESENTERS
11:30am-1pm
LUNCH, NETWORKING + INTERACTIVE DEMOS
1:00 pm-5:00pm
AFTERNOON PRESENTERS
Day 2 : Workshops, Meetups, Networking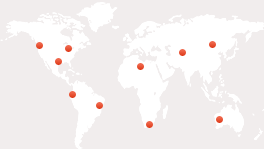 500
Attendees from across the globe